Description
The SureHeat® Max provides a compact and efficient heater solution for air temperatures up to 1400°F (760°C). Available in a 6.0kW to 36.0kW, 240V/380V/480V 1ø / 3ø units, the SureHeat® Max offers two type "K" thermocouples with a convenient terminal block for easy wiring. To ensure safety, power and perfect control, connect with the optional SureHeat® Max Control Panel. Each heater has a convenient method for mounting the housing and offers a ground stud located at the inlet of the heater.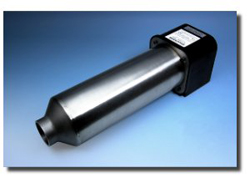 Specifications
Air temp controllable to 760°C (1400°F) ±1°
Power 6.0kW – 36.0kW 240/380/480V~ 1 /3
Two internal "K" TC sensors for control and safety:

S1 measures inlet temp.
S2 measures exit temp.

Rapid heat-up and cool-down.
Maximum air pressure 4 Bar (60 PSI)
CE, UL compliant
Ceramic-only' design for food packaging applications.

Max inlet air temp 93°C (200°F)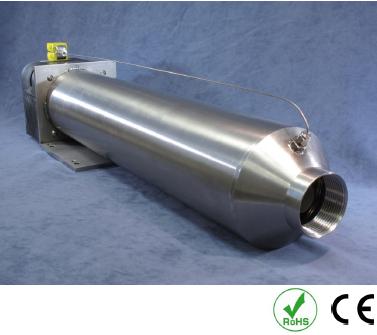 Specially constructed SureHeat MAX air heater for heating air and inert gases to 900°C (1652°F)
For applications demanding extremely high temperature including automotive sensors, diesel filter regeneration, thermal stress conditioning, general R&D, etc.
Two (2) current models available:
o 30kW 380V 3Ø 45.6A (P/N F076189)
o 36kW 480V 3Ø 43.4A (P/N F076197)
o Custom sizes available upon request
One (1) dual exposed junction, K-type thermocouple
probe included for precision control and over-temp
protection.