Description
The Tornado® is an ideal solution to dry concrete or other parts in refractory cement or other. The Tornado® is a complete heating system including an electric air heater, a ventilator and the necessary electronic regulation and controls.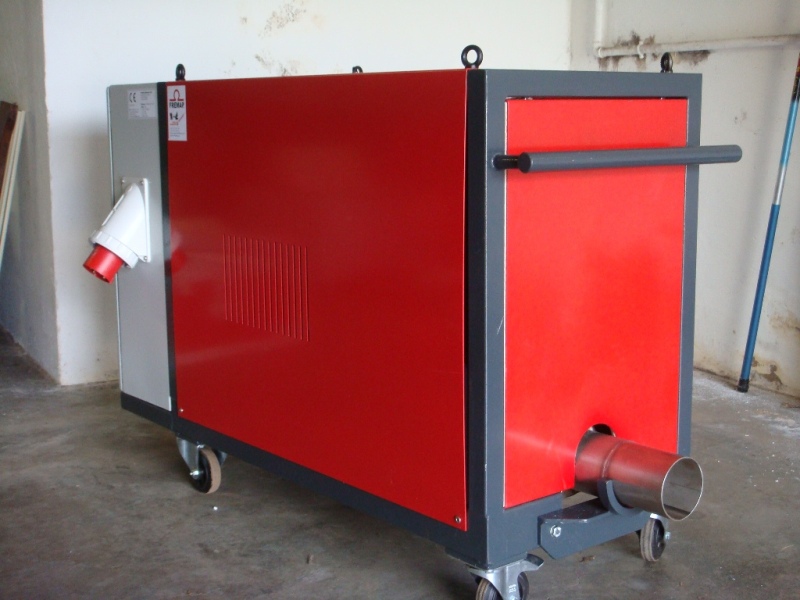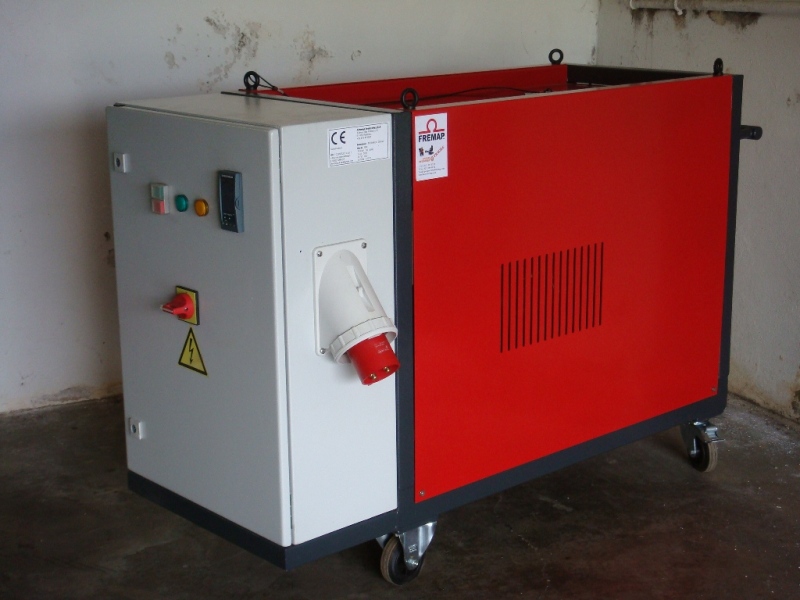 Applications
Drying refractory cement industry, refractory products for furnaces and foundries, chimneys. The Tornado is ideal to pre-heat furnaces because- contrary to gas heaters- our heater supplies dry heat (without steam). Bench test for the car industry and metallurgical research industry. The system can be installed very quickly as the heater only needs to be connected to the mains. As it comes equipped with small wheels it can be transported easily
in your facility to the area where heat is required. In that case the Tornado® is the perfect solution as it provides dry air at a temperature that can be adjusted with a precision of one degree C. No time is lost in installing the heating system. Just connect it to the mains and the drying job can start or the bench test is ready. (Air temperature regulated to +/- 2°C of the set point)
| | | | | |
| --- | --- | --- | --- | --- |
| Description | Dimensions | Max Volts | In (A) | connection |
| Tornado ®10kW | 1130x700x400 | 380V~ 3Φ | 15.2 | 3P+T 32 A |
| Tornado ®18kW | 1130x700x400 | 380V~ 3Φ | 27.4 | 3P+T 32 A |
| Tornado ®30kW | 1130x700x400 | 380V~ 3Φ | 45.6 | 3P+T 63 A |
Performance Tornado ®

Sytème

Débit

M³/h

Temp. C°

Tornado ®   10 kW

Nominal

 66

500

Tornado ®       18 kW

Nominal

 90

500

Tornado ®     30 kW

Nominal

 150

500
Low temperatures can be obtained by adjusting the temperature control. Higher temperatures can be reached by reducing the air flow. The exit temperature is limited to 760°C to protect the heating element.